During London 2012
DINING AT FORMAN'S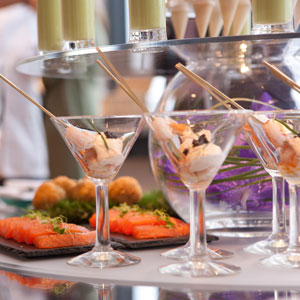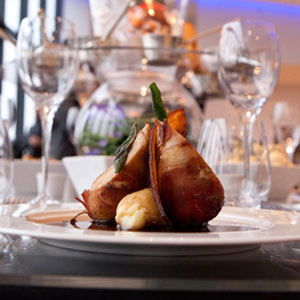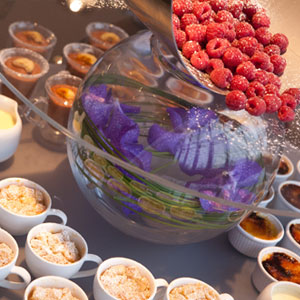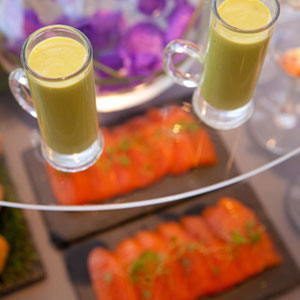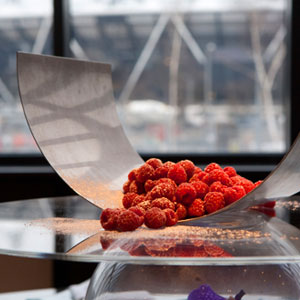 There is no better way for you and your guests
to enjoy the Games than a feast at Forman's.
The 2012 Games in London is a once in a lifetime experience, it has to be special for you
and your guests. At Forman's Fish Island, we truly have the best of everything – the prime
view close enough to hear the crowds roar, the finest British food hand-prepared in our own kitchens, the easiest access, world class art and entertainment and over four years of putting
on fabulous events.
We have already hosted global organisations, heads of state, royalty and sports superstars
in this venue.
For a unique VIP experience, whether you have tickets to watch The Games or just want
to be part of the fun, this is it.
DINING AT FORMAN'S – MORE THAN JUST A MEAL

• Gourmet British Dining (Menus Below)
• Free glass of Chapel Down Fizz on arrival with lunch or dinner.
• Exhibition of Muhammad Ali with art, photography and memorabilia.
• Unrivalled views of the Stadium and live action screens.
• Olympians and media stars making daily appearances for photo shoots and interviews
• Easy access to and from the Olympic Park. Drop off facility and taxi collection.
• Rooftop bar and lounge for reception and after dinner drinks.
• Artisanal British beers, English wines, soft drinks, juices and Housewater.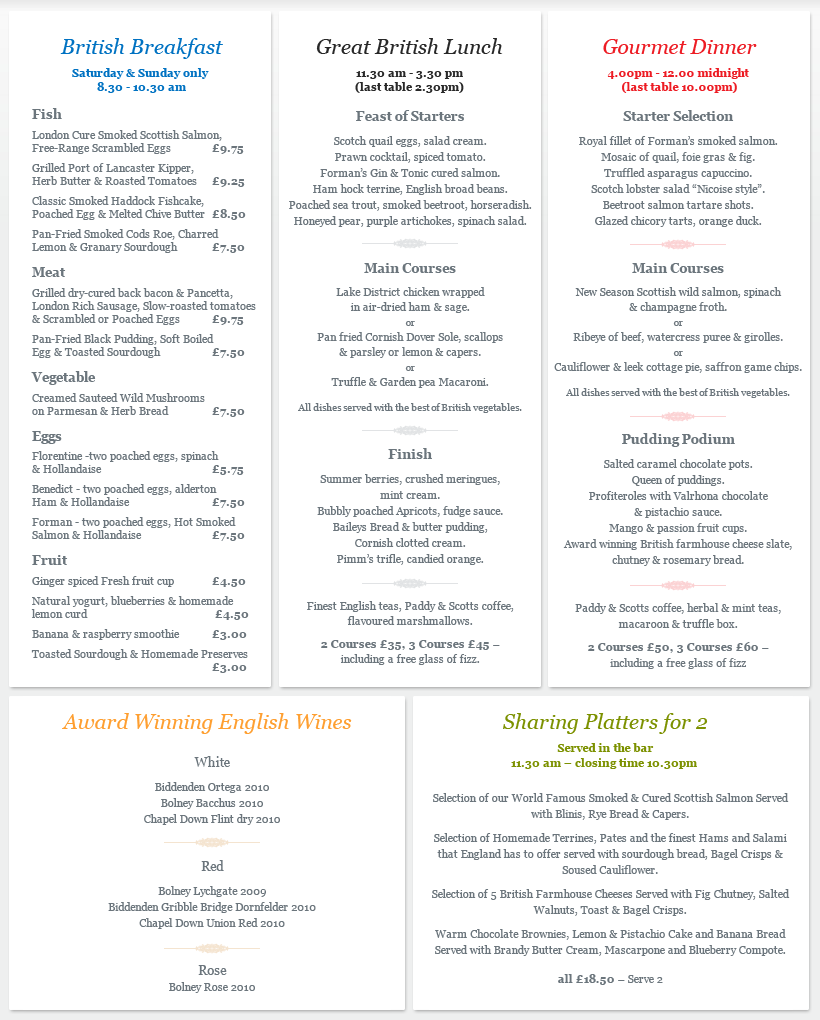 Booking
For further details and to book please send us your requirements via the form below or call 0208 5252 390 to speak to a member of the reservations team.
No booking necessary for Sharing Platters in the bar.
Enquiry form
Please fill in the following details and one of our friendly team
will contact you to confirm availability and make a booking: