Art exhibition
In the rings with Ali
A celebration of the Greatest Olympian during the London 2012 Olympic Games.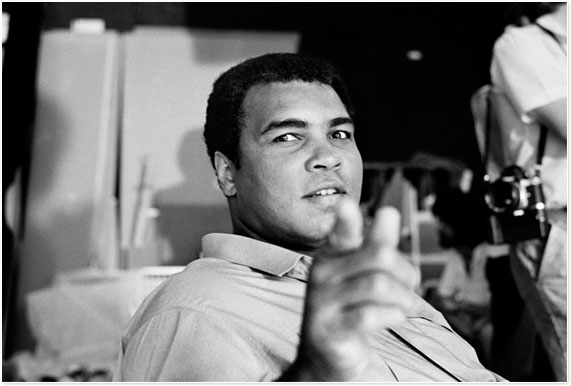 Guests of Forman's Fish Island during
the Olympic and Paralympic Games period
will have exclusive access to an exhibition of photographs, memorabilia, audio and video installations, text and poetry celebrating Muhammad Ali's life achievements during his 70th year. The show is the brainchild
of Dutch photographer Christina Jansen, who photographed Ali in the 1980's and who will share her experiences of 'The Greatest'.
"He who is not courageous enough to take risks will accomplish nothing in life."
Muhammad Ali